Angelic Pretty has announce on their website about the re-release of one of their old series, Magical Etoile.
Colorway:
Pink, Mint, Red and Navy.
Release date:
3rd May 12:00PM (Japan Time)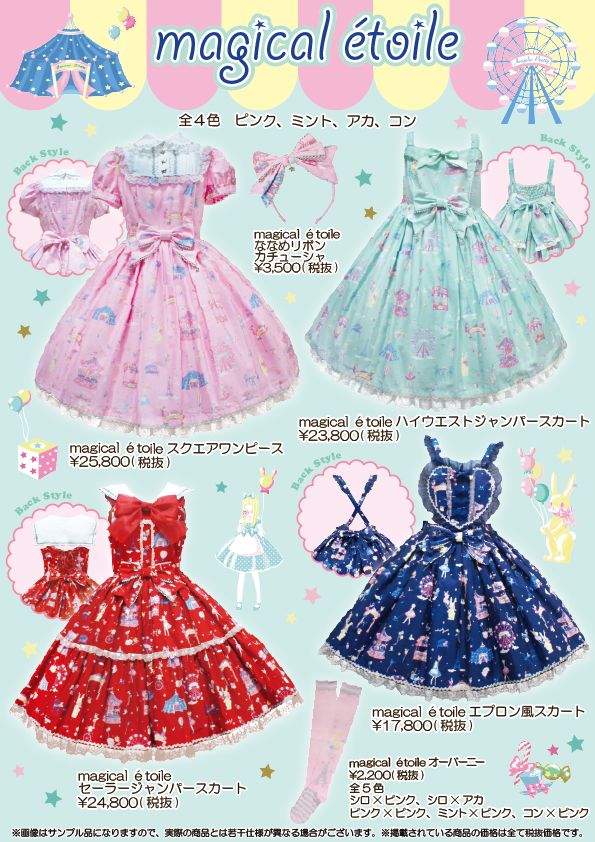 Compare back to their previous release during 2008, they have changed the designs and also colorway available.
The price for this time release is also cheaper than 2008 release. You may refer back to their previous release of Magical Etoile during 2008 from
HelloLace
or
Lolibrary
.